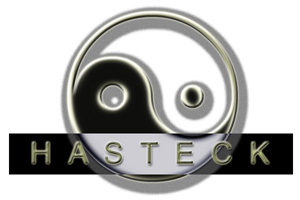 Welcome to the new website of HasteCK Corporation.
Hasteck was founded in 1995, and since then, has gone through a lot of major changes. Starting as a software development company, Hasteck's library included everything from a regular telephone data base to a complex data crypting program.
With the development of the World Wide Web, and the main focus of every company being its website, it was obvious that Hasteck would want to pioneer in the development of websites. That is why Hasteck has been offering since 2000 the development of your websites.
Not only do we offer normal web page development, but we also offer hard core database driven websites. Professionals in the entire collection of web driven programming languages, such as PHP, CGI/PERL, JAVA, JAVASCRIPT, (D) HTML, FLASH. etc, you can be sure with Hasteck that your website shall be the most advanced technologically as possible.
Even though if you are an individual, or a multinational company, we offer everyone the same service: the service of satisfaction.
Part of the new services now offered are Web Site development at VERY REASONABLE and ATTRACTIVE prices. Check the Services Section of the site.
For any further enquires, please email haseeb@hasteck.com